Podcast: Play in new window | Download | Embed
With the summer over, Tom Luongo makes his glorious return from off season hibernation, and has a few things on his mind.  We talk about preseason hits, The Great One becoming the missing one, and the NHLPA. Plus a whole lot more.
As promised, here is the Milwaukee Admirals 3rd jersey. If it weren't a RBK EDGE jersey, I would buy one in a heartbeat.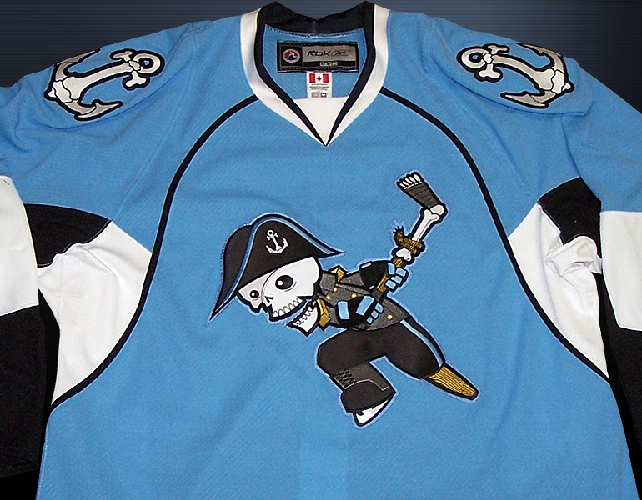 A quick note about the production: Thanks to the great state of Alaska, there is no good internet to be found. I can't stream anything, I can't use Skype, nothing. Tom and I had to talk on our cellphones, and record the audio of our mics separately. So if things sound strange, it's because we weren't using our normal recording process.